Cool Reader
3.3.61
Not my ebook reader
Not my e-book reader
meta
CoolReader Engine for Windows is a multi platform e-book reader that can open a wide range of formats.
Despite my initial frustration with being unable to obtain an ebook file from any of my Kindle books, I scoured the Googlenets to find some free literature. This is not because I was in a panic for not having anything to read offline, but rather because I wanted to test out the desktop version of CoolReader Engine.
Frankly speaking, we cannot call CoolReader Engine a desktop application by any margin. Although it works on Windows and is powered by standard executable file, it lacks any installation features, and it looks like a mobile app being run on an emulator.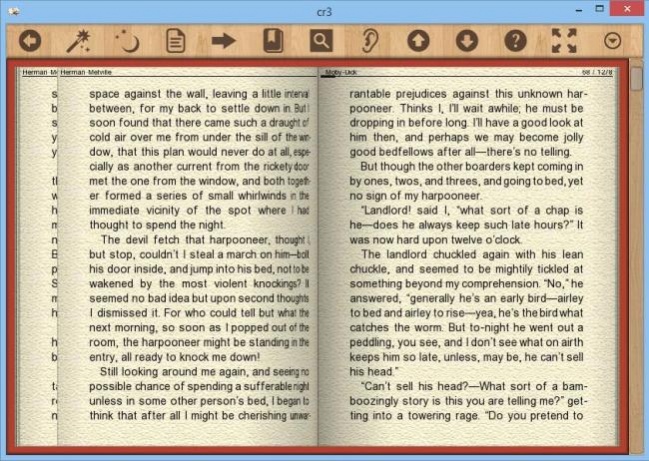 Putting all that aside, let's see if CoolReader Engine is worth the trouble of unpacking its zip file. The reader itself is fairly well designed, except for a couple of features, everything behaves as expected. We have a night mode, which can also be helpful for monitors (especially now since even Youtube realized its benefits), we can view and navigate by chapters and we can expand the reader fullscreen. On the other hand, the search bar is unusable, audio narration picks its own sentence to read then stops and the bookmark panel is useless when you cannot set bookmarks.
CoolReader Engine is also connected to several online OPDS catalogs (Open Publication Distribution System). The books can be downloaded in different formats and read locally. I don't mean to sound cheap, but all of the "e-books" that I've downloaded were in fact, sale pitches.
CoolReader Engine can read epub, mobi, doc, RTF, txt, fb2, chm and even the HTML format. The nice thing about it is that CoolReader fonts, text color, and e-paper texture remain the same, no matter the source file.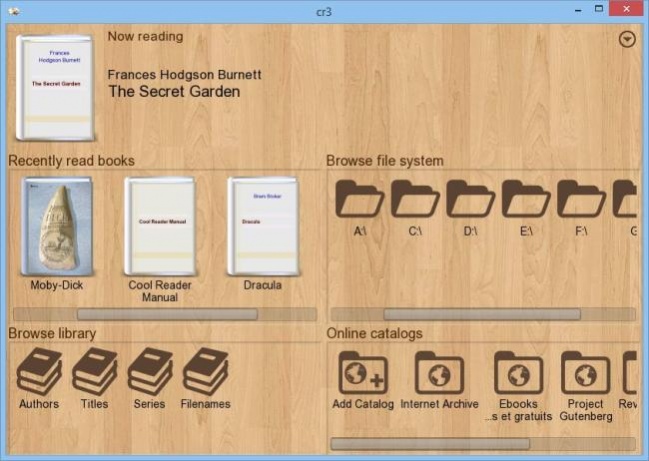 Features
Multiple supported formats, including .mobi
Highly customizable reading experience
Half working reading aids
Final Thoughts
I like using an e-book reader on my desktop computer. However, I cannot recommend CoolReader Engine. This one is clearly intended for mobile platforms. Besides, the inoperable bookmarks break the deal completely. Maybe this one works better on Android. For desktop, however, the developers should have done a bit more than a simple port job.
RELATED PROGRAMS
Our Recommendations
---
---
---
---